It's all relative. Slow-TV is not "slow" at all. Events are in real-time. It is perceived as "slow" compared to highly edited conventional TV programs.
Why it's in Nature Documentaries? Slow-TV concept is a paradigm invented by real-time uninterrupted nature observers. The idea was there for quite a while. For years there were live cameras showing bears hunt fish in rivers, birds nesting and rearing their chicks with viewers in the millions. A Discovery Channel series called "Earth Sunrise" recorded a full hour of real-time sunrise in spectacular locations from around the world. Recording of a total solar eclipse in Brazil and Turkey was quite a memorable event.
"Bergensbanen: minutt for minutt," the real-time recording of a train journey, from Bergen to Oslo became an iconic 7 hour long uninterrupted slow-TV program in 2009.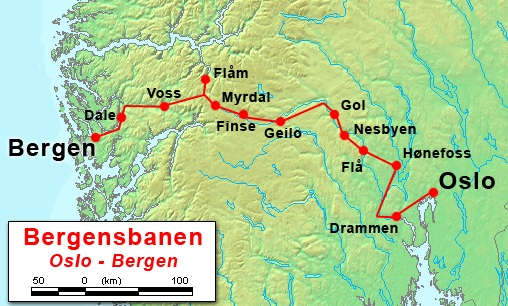 The man behind the new Norvegian filming paradigm is Thomas Hellum. After the success of the Oslo-Bergen train project in 2011 NRK decided to carry slow-TV concept into larger, longer and live interactive projects. NRK decided to make another full-length documentary on board a passenger ship (MS Nordnorge) belonging to the fleet of Hurtigruten ship company that has been operating along the Norvegian coast since 1893. The program is currently holding the world record of 135 hours spanning 5 days of "midnight sun" cruising.
The following is a condensed 37 minute version of the full-length documentary from only one view of the many cameras used throughout the programming.